We are excited to share that the scarf and baby blankets are now available for purchase.  This fabric is premium high quality 100% Organic cotton.  The Pacific inspired pattern/design is woven through the fabric and not printed, therefore it has a dreamy soft feel to it and is lovely to wear or wrap around baby.
The fabric art work is by Ruha Fifita, based on the Pohutukawa and Pua/Frangipani flowers, put in a tapacloth inspired layout.  It's  lovingly called  "Tapa Afakasi".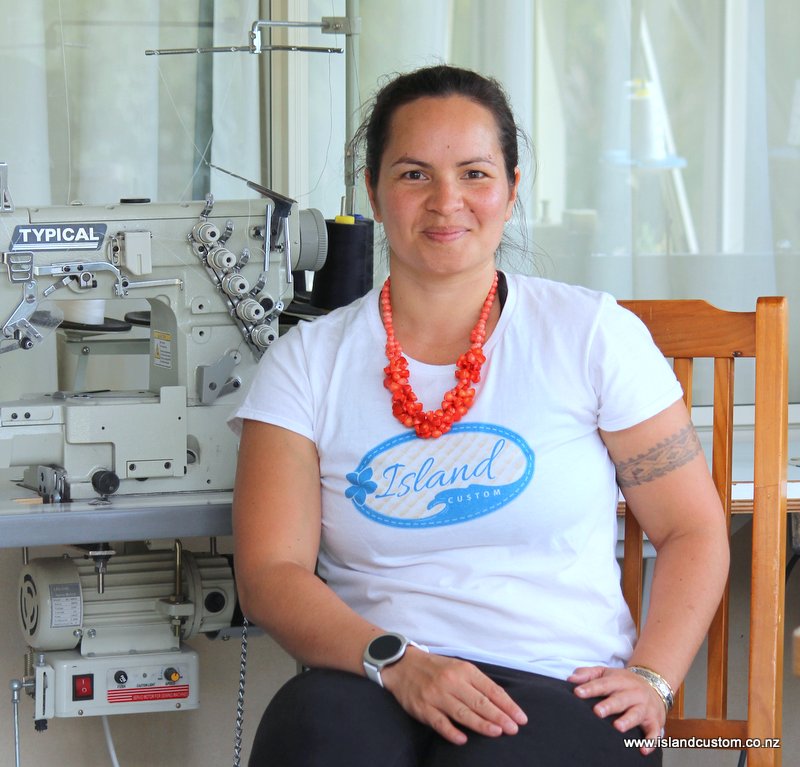 We sew  everything we sell in the Island Custom studio based in Kapiti, New Zealand.
We have sold out of some of the colours online but they may still be available at the stores that stock our products.
We are excited to have two new colourways – teal and grey.